VANCOUVER FIRST MORTGAGES
A First Mortgage is a first lien position on the property. It takes priority over every other claim on a property in case the owners default on payments.
This means that the first mortgage company receives its payment in full, way before other liens or mortgages associated with a property are paid off. So first mortgages services are lower risk. But it is still important to get the best possible deal on your first mortgage to ensure that it is still attractive for lenders to work with you in the case of a second mortgage, if you need it.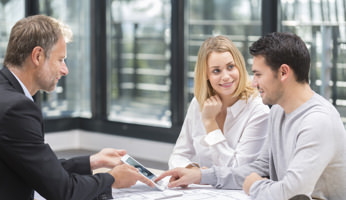 WHY IT MATTERS TO LENDERS
Select the right first mortgage services, because your choice will have some serious effects on any subsequent lenders that you may need to work with. Your first mortgage company may put in some stipulations that badly restrain any secondary lenders you may have.
After all, they won't have much of an incentive to put themselves in the precarious position of providing you with a second mortgage on your title. Second mortgages can be a huge risk as evidenced by the minimum 5% insurance rate these are subjected to.
HOW TO SECURE THE BEST POSSIBLE FIRST MORTGAGE SERVICES
For starters, do your research before finalizing the mortgage company you will work with to secure your first mortgage. Also, aim for the lowest mortgage rates possible because low rates can lead to a bigger qualified amount. Also try the following things to ensure a good mortgage bargain the first time round:
1. Keep Track of Your Budget
What you can afford to pay for a home? Answer realistically, keeping in mind your future financial goals. Do not take out a mortgage loan that takes you to the limits of your finances, because this may put you in serious trouble if you do need another loan, a new car or something expensive, later on.
Know Your Credit Details
Your credit may have hidden issues that can keep you from getting a great deal on a mortgage loan. So before applying for a loan, request Equifax for your credit report.
Confer with a Mortgage Expert
Your trusted Ronin mortgage broker can help you find some great deals from lenders. You can even work with them to get a pre-approved mortgage to find out exactly how much you can qualify for and then shop accordingly with peace of mind.
FIRST MORTGAGE: IT'S GOOD TO KNOW!
Anyone can qualify for a 5% down mortgage, even on your second mortgage. So don't be dwindled out of some savings when going shopping for mortgage. Also remember that you can use up to $20,000 from your RRSP account. And you will have 15 years to put it back in!
Just because you are a first time home buyer, there is nothing restricting you from spending on your home, except for what you can afford to pay. Remember you must have 5% of the home's cost as down payment already in savings, from there on the sky's the limit, or may be your budget!
We are here to help you secure the best possible first mortgage loan. As a mortgage broker, it is our job to get you the loan on the best terms and for lowest payments possible.
Call us for more information about getting a first mortgage in Vancouver today!
---