VANCOUVER VARIABLE RATE MORTGAGES
Home buying is a costly investment. It is probably the biggest investment you are likely to make in your lifetime. And this is exactly why, most Canadian homeowners seek mortgage loans to finance their investment.
Financing your dream home with a mortgage loan is a wise decision as you don't have to make a full down payment in cash and reduce your liquidity. Most people are unable to pay for a home in cash, so having a mortgage loan makes home ownership attainable.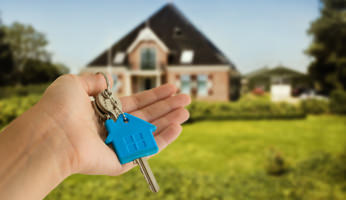 TYPES OF MORTGAGE LOANS
Shopping for a mortgage loan can be a little tricky as mortgage loans are distinctly divided into two types: fixed rate mortgage and variable rate mortgage. The best way to choose a mortgage loan is possibly to evaluate the two and see which type best suits your needs.
VARIABLE MORTGAGE RATE VS. FIXED MORTGAGE RATE
The key difference between fixed and variable mortgage rates is that the fixed rates are typically higher as compared to variable rates. Not only so, they will remain constant regardless of the market swings. This ensures that your monthly mortgage payments will not increase.
Variable mortgage rates are slightly riskier as the rates are exposed to the economic conditions. This means fluctuations in the market can have a direct impact on the your mortgage payments. But this is a risk worth taking especially if the market swing is in your favour.
In Canada the variable mortgage rates are calculated based upon either adding or subtracting a certain percentage amount from the Bank of Canada prime rate. The variable interest rate of the variable mortgage adjusts with the prime rate which affects your monthly mortgage payment amount.
FACTORS TO CONSIDER BEFORE YOU CHOOSING A MORTGAGE
Before you choose a mortgage type for your home investment, here are some factors you must keep in mind:
DEFINE YOUR GOALS
You must clearly define your goals before you make your mortgage loan selection. For example are you looking to pay off mortgage debt fast or do you want to maximize your cash flows?
TEST MORTGAGE RATES IN DIFFERENT SITUATIONS- DO THE MATH
Evaluating mortgage rates in different situations will help you make a clear decision. You can ask your mortgage broker to do the math. For example, if the interest rate increases by 2% in the next 5 years, how much more are you likely to pay if you opt for a variable rate? Testing mortgage rate changes will help you see the difference in monthly payments and if you are ready to take on the risk. Also, if there isn't much difference between the fixed rate and variable rate, it may be worth it for the additional cost for stability.
UNDERSTAND YOUR EMOTIONS- KNOW YOURSELF
If you are signing up for a variable mortgage loan just because your broker says it will be great for you, then stop! You need to be honest with yourself because nobody understands you better than yourself. So, before you make your decision, picture yourself in different scenarios and how will you react if the rates go high, would you panic or stay calm? Do you have that much liquidity to make timely loan payments in case the amount changes?
Keeping these factors in consideration will help you make an informed mortgage loan decision without any ambiguity.
Call us with your questions about variable rate mortgages or apply for a mortgage online now!
---